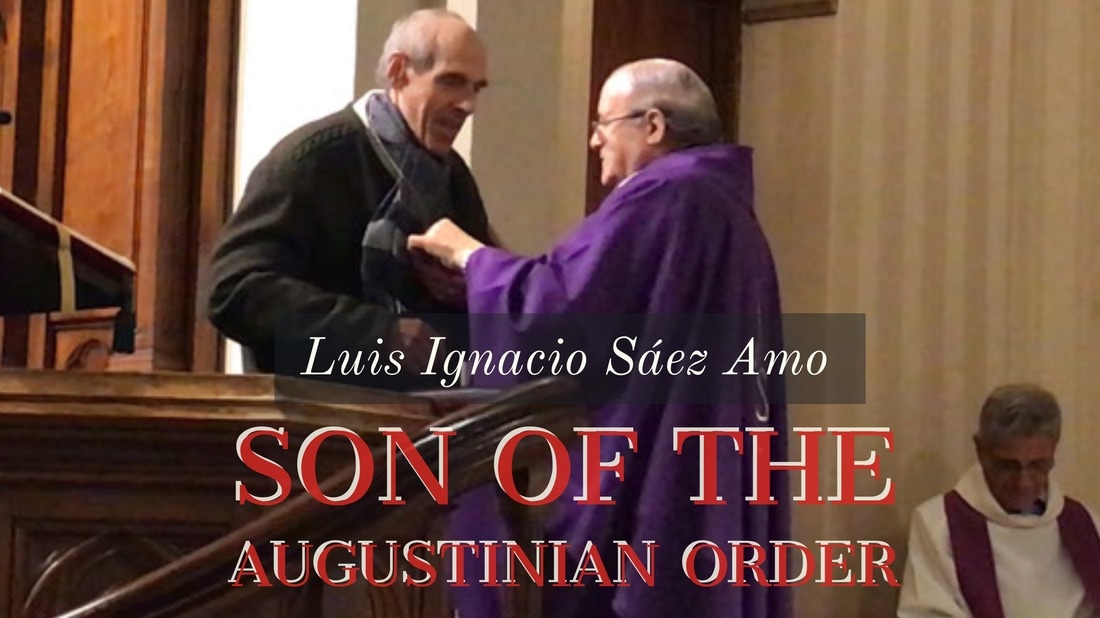 ---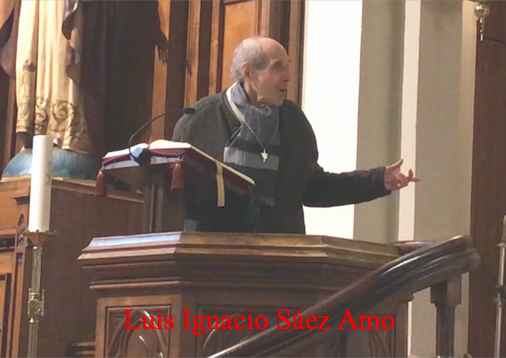 The ecclesial community of Iglesia de Nuestra Señora del Carmen last week erupted into cheers and applause when one of their members was formally bestowed the honor of being a "son of the Augustinian Order" for his contributions to the mission of the
Order of St. Augustine
.
Luis Ignacio Sáez Amo, a long-time parishioner of Iglesia del Carmen, was chosen from a number of candidates submitted by the Augustinian community here to Fr. Alejandro Moral Antón, father general of the Order of St. Augustine. From Rome, Father Moral issued the decree on February 14, 2017, naming Señor Sáez a son of the Augustinian Order for his "solidarity, friendship and fidelity to our community," for "his cheerful presence" and for lending his hands to the Order's numerous activities in the area.
The distinction, Father Moral added, enables Señor Sáez to "participate in the spiritual goods" of the Order. He will enjoy the same spiritual privileges as the professed members of the Order for whom God's blessings and mercy are sought in daily Masses said by Augustinian priests throughout the world even after they join eternal life.
Señor Sáez received the honor on March 14, 2017 during a concelebrated Mass at Iglesia del Carmen presided by Fr. Luis Casado Espinosa, OSA, parish priest of San José de la Montaña in the heart of Bilbao.
In the same Mass, Fr. Francisco Pajares Marcos, OSA, cofounder of an Augustinian radio station in Colombia during his stint as a missionary there and a highly regarded preacher, retreat master and professor, was introduced as the new administrator of Iglesia del Carmen. He replaced Fr. Lauro Rodríguez Mariscal, OSA, who has served in that capacity for the past 28 years.
The Salve Prayer Group under the servant leadership of
Rafael Sáenz de Santamaría
provided the choir.
Photo Credits: Salve Prayer Group of Iglesia del Carmen.
---