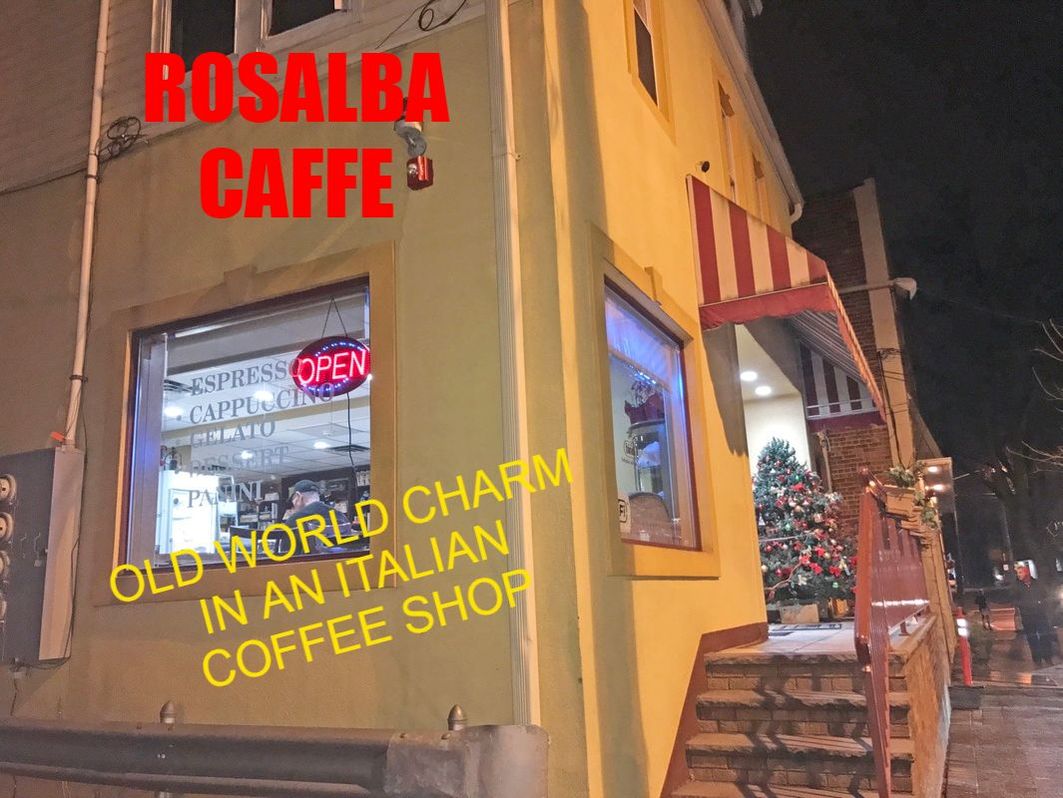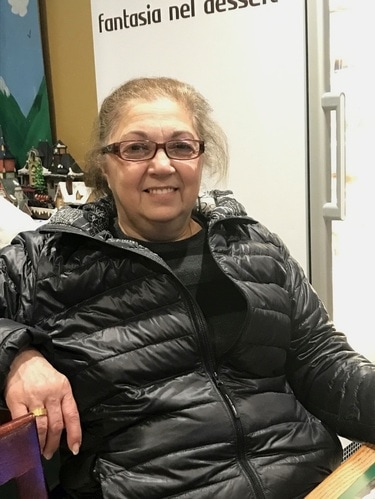 The town of Nutley in New Jersey is close enough to New York City that residents can drive to Manhattan in less than half an hour if traffic is light or take the train for less aggravation.
But they need not travel that far to satisfy their discriminating palates as their town boasts some of the finest dining experiences in the New York metropolitan area.
Among the food establishments that stand out is Rosalba Caffe, which serves what is probably the most authentic espresso, cappuccino and caffé latte in town bar none. Situated along Franklin Avenue, the town's main drag, the coffee shop is owned and operated by Rosalba Di Irio Tomasella, an amiable and bubbly Italian immigrant who first came to the United States in 1974. Her café is always full of locals who congregate around small tables, where they relish either their favorite beverage or a cone of home-made gelato or a slice of tiramisu or any of the other Italian pastries that Rosalba herself has baked.
Unlike other food establishments in the New York area which tend to limit the time their customers can stay, no one feels rushed to leave Rosalba Caffe. Feeling at home, people linger to savor their treats and to chat with friends for as long as they want.
---
Sadly, seeing people actually taking their time to enjoy their food and talking with one another instead of burying their heads in their smart phones is a vanishing scene. Indeed, it is ironic that while our world is wired and made smaller by technology, it has also been alienated by it. Thankfully, there are still places fiercely holding on to tradition such as Rosalba's native Tuscany, whose laid back lifestyle is an inspiration for her in how she runs her small café.

​

Rosalba set up the coffee shop seven years ago shortly after getting divorced from her husband with whom she had co-owned a construction company for many years. She and her family have always engaged in business to support themselves after leaving the welcoming house of Rosalba's aunt in Verona, New Jersey, where they stayed upon their arrival in the United States. A younger brother has owned a deli for many years, so it was but natural for Rosalba to gravitate towards the food business herself when she became independent again.

Before coming to America, Rosalba was enroled in a maritime school because she dreamed of seeing the world as a cruise ship captain. But her father who was employed by a number of Italian fashion manufacturers as a distribution executive was offered a position in the United States to manage their operations in North and Latin America. Her father's relocation changed Rosalba's career trajectory.

​She came to the States with her dad Luigi (now 85 years old), along with her two younger brothers. Her mom Incoronada (now 83 years old) followed them a year later in 1975. Like other immigrants, Rosalba had to work to earn a living and started from scratch at a company which manufactured American flags. She worked hard until she was promoted to product manager only to quit later because she and her former husband needed to concentrate on growing their construction company.

It is the Old World charm of

Grosetto

, Rosalba's hometown in central Tuscany, which she has brought to her café. Through word of mouth, her café draws expatriates from the Italian, Albanian, Hispanic, Filipino, Russian and other ethnic communities. In a backroom of Rosalba Caffe, it is not unusual to find a group of Italian men and women playing the Italian card game of

briscola

on a lazy afternoon. Older Italian men come to read Italian newspapers and magazines while slowly sipping their coffee. Young Russian students rush in after school to chat with Abigail, Rosalba's 24-year-old help behind the counter from Mexico.

---

---

Rosalba reads the personal dedication I have written for her in a copy of my novel

Rubrics and Runes

while I autograph the rest of my books for her on the eve of my departure back to Spain on Thursday (January 12, 2017).

---

---

It is the Old World charm of Grosetto, Rosalba's hometown in central Tuscany, which she has brought to her café. Through word of mouth, her café draws expatriates from various ethnic communities.

---

​Abigail has a degree in linguistics specializing in Spanish, English and Nahuati, an Aztec language, and can hold your attention as she animatedly discusses her expertise.

​

It was not always this busy at Rosalba's (formerly known as

Il Trapezio

). For the first three years, business was as slow as molasses, and Rosalba almost gave up. But when the going got tough, she went with her instinct—that the difficulty was just a bump in the road—and acquired a $20,000 espresso machine which she imported from Milan. While she credits that machine for rescuing her struggling business, most of her patrons will agree that it is her special way of treating her customers that keeps them coming back.

"This has always been my dream: to surround myself with people. That is why I aspired to become a ship captain—to see the world and to meet people," Rosalba says. Despite her busy schedule, she has taken both her ailing parents under her wings.

​

"They took care of me when I was young, so now it's my turn to take care of them," she declares. "It's as simple as that."

I met Rosalba through my sister and my brother-in-law. Now frequent customers at Rosalba Caffe, they accidentally had stumbled upon Rosalba Caffe one evening while looking for a pastry shop to hang out with their teenage daughter (Rosalba is open from 8 a.m. until 11 p.m. every day, except during the summer when hours on Sundays are shortened).

Not only did I find the best tasting gelato flavors that can rival the ones that I enjoyed while vacationing in Italy, I also discovered a rare treasure and fast friend in Rosalba.

---

---