Fourth Edition of Glass of Liquid Truths Is Released in the U.S.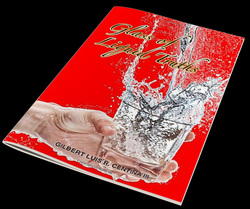 (Click on image to enlarge )
NEW YORK:
Glass of Liquid Truths
,
a prize-winning book by Gilbert Luis R. Centina III, was released in the United States on May 7, 2013. The fourth edition of this collection, which had enjoyed prior success with three printings in the Philippines (the first two in 1974 and the third in 1979) contains five new poems, notably
"Faith"
and
"Grandfather Slept."
Included in this volume is
"Exile,"
a poem that captures the essence of the Filipino diaspora, a continuing period in Philippine history, during which so many families are torn apart as family members seek refuge overseas for economic reasons.
The lyricism and deep spirituality of
"Genuflection"
set Father Gilbert apart as a major contemporary Catholic poet.
---
---
---
---