Almost on the Carpet
By Luis T. Centina Jr.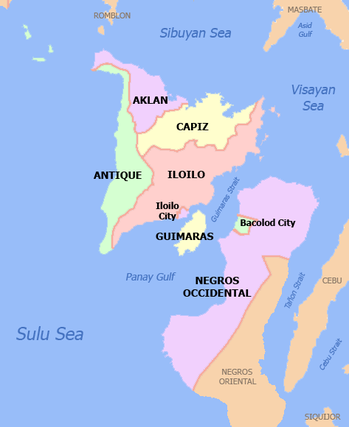 On July 14, 2001, the
New Jersey Department of Military and Veterans Affairs
awarded me a certificate of appreciation "in recognition of outstanding meritorious service in ground combat during World War ll in the Asiatic-Pacific theater of operations." As one of 110 veterans who were recognized by the Garden State that year, it was with pride that I received the award for my small contribution to the war effort. My journey to that stage of honor took over fifty years.
It started after my high school graduation in 1939, two years shy of my twentieth birthday, when my father took me for employment to the province of
Capiz
in the island of
Panay
in the Philippines. A generous parent, he sent me to the provincial high school in the capital city of
Iloilo
in central Philippines, putting me up in a dormitory. He saw to it that I would finish my secondary course without having to worry about anything else. My father, an itinerant land surveyor who made many friends in his travels, entrusted me to one of his closest buddies, Antonio Torres, who treated me like a member of his family. He was then the assistant provincial commander of the
Philippine Constabulary
in
Capiz
, one of six provinces comprising the
Western Visayas
region. Later promoted to colonel, he became a member of the War Crimes Commission created after the Second World War to investigate and prosecute those accused of brutalities and other crimes. Through him I was employed in the office of the district engineer and became part of a team that surveyed the Maayon-Pontevedra road, a construction project that took a year to finish.
Commander Torres had lost his wife and was raising his five children by himself. He treated me like his own son, and set aside a room for me to stay in his house where I ate meals with him and his young children, all for free. His driver was placed at my disposal to take me to and pick me up from work every day. On Saturdays, he and his aides inspected town, city, and provincial jails. During these regular inspections, he took me along as he met with inmates and with police and civilian officials, including mayors and even the governor. His goal was to improve prison conditions with better food, sanitation, and jail management.
All my salary went to my pocket. When I tried to give a part of it to Commander Torres, he refused to accept it. After having decided to seek my future elsewhere, I wrote him a note to express my gratitude and admiration. As a mentor, he belonged to a special breed of men who did their share in easing the miseries of mankind with a pleasant heart and with a readiness to treat everyone with mutual respect.
---

The citation reads:
"For outstanding meritorious service in ground combat during World War II in the Asiatic Pacific Theater of Operations."

---

---

After a year, I began thinking that if I continued living in

Capiz

, I could easily fall in love and prematurely get hitched there since the local women embodied the virtues I was looking for in a potential wife. But I wanted to pursue my dream of becoming a civil engineer, a pursuit that eluded me in the end because of the war but a dream that my youngest son was able to fulfill for himself almost two generations later when he passed the civil engineering licensure examinations. So I asked for a recommendation to Gov. Ramon Torres of

Negros Occidental

, who was also serving concurrently as secretary of labor in the Cabinet of

Philippine Commonwealth

President

Manuel L. Quezon

. As soon as I handed in my recommendation, the governor asked his district engineer to take me to the field as part of a survey team in Caduha-an,

Cadiz

. A concrete road was being built there to connect it with

Fabrica

and

Victorias

in northern

Negros

.

The project was barely started when World War ll broke out. That day, I went to

Bacolod

to draw my salary, only to find that the office was closed and everybody was being ordered to evacuate the provincial capital. Dazed and confused over what this could mean to my life, I followed my instincts to go to the plaza to find out more about the war. Alas, not a single soul could be seen there. I was desperate, hungry, tired, and uncertain as to where to go. The sun had set when I finally saw someone who, upon learning of my predicament, decided to help me. I learned from him that he was a stay-in helper of an old widow who refused to join her family when they fled

Bacolod

.

The stranger's name was Cendring. He took some food from the house of his employer that evening to save me from hunger. He cooked in the middle of the night and brought me food good for three meals. He showed me where to wash my only set of clothes in the public bathroom near the seawall, where to take a shower, and where to dry my clothes on the cement floor of the plaza. At night, he would visit me at the plaza, where I was alone, lingering there until dawn. After feeding his employer, he would come back to stroll with me around the plaza. A few days into our comradeship, we both went to City Hall, which was the only public office that still remained open. Posted was an announcement written in bold letters saying that the Army was enlisting all able-bodied men and women to join the armed forces in the fight against Japan.
---
---